A re-cap my of summer work days spent with Madison and Riley, my 2015 summer interns. They are both studying merchandising management at OSU. They had 300 hours to complete work in merchandising, marketing and event planning. I found out on their first day that they had grown up together and basically been friends since 6th grade. This was crazy coincidence I interviewed them separately and picked them out of 7 that had applied --i'd never managed interns who were such close friends. It turned out to be a challenge but also made it so much fun. These girls have a sisterly relationship and seeing them and their secret language they had together made me smile everyday. They both have an amazing heart and sense of humor. They taught me to be honest about what i needed from them. I tend to expect people to just "know" what I want them to do. They showed up on time everyday, were receptive to what I gave them to work on, ate a lot of french fries (actually that's all I saw them eat) and today I'm pretty sad they are going back to school! I saw Maddie ask insightful and tough questions when i had her sit in on a marketing meeting this week. I saw both girls become fantastic photographers. I saw Riley display countless leadership skills and develop initiave when I didn't have something specific for her to work on. They always thanked me for the littlest things. I'm going to miss these crazy girls. 
Highlights from the summer:
They learned how to use a drill and put up and painted 14 new shoe shelves making a way better shoe display for the shop.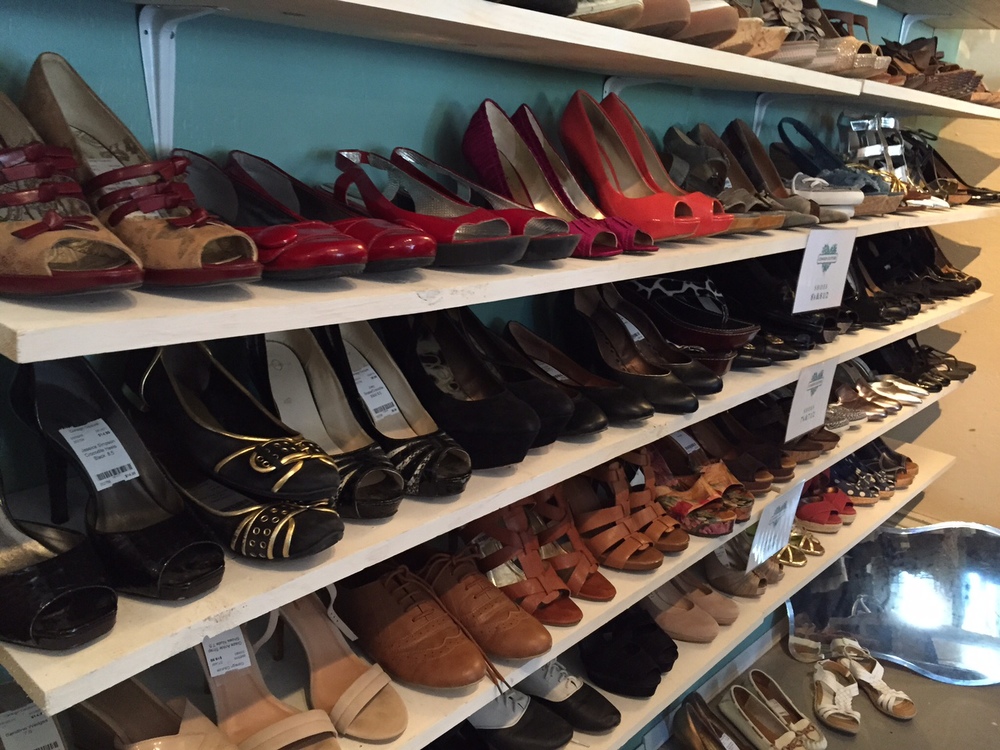 The girls re-did our jewelry area to streamline the whole selection. 
They stained each piece of wood and Riley's dad cut us out repurposed wood for the actual designer displays.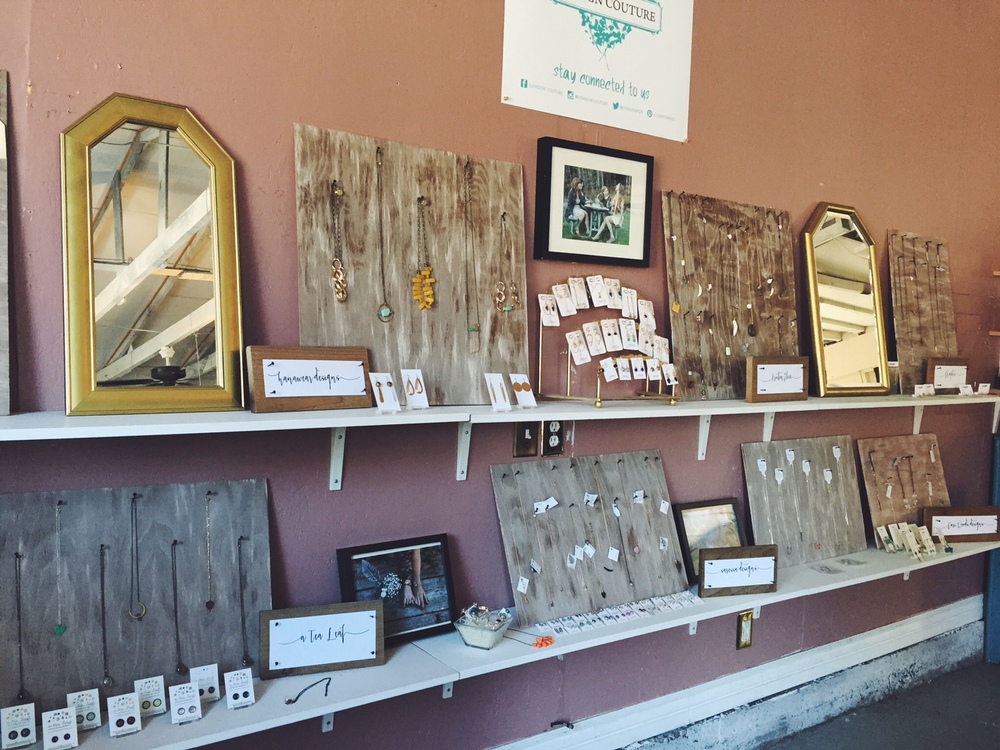 The new jewelry wall the girls built
Maddie dressed up like an emoji!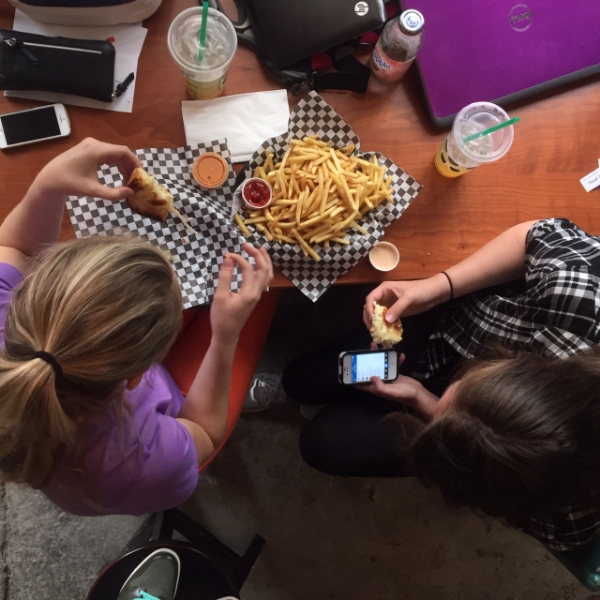 Fries from Che Cafe!
The 2nd to the last day of their internship I asked the girls who stopped for donuts often if they had ever been to Pip's. When they said no I had them jump in the car and we headed over to grab a dozen before the shop opened. We were only 7 minutes late opening.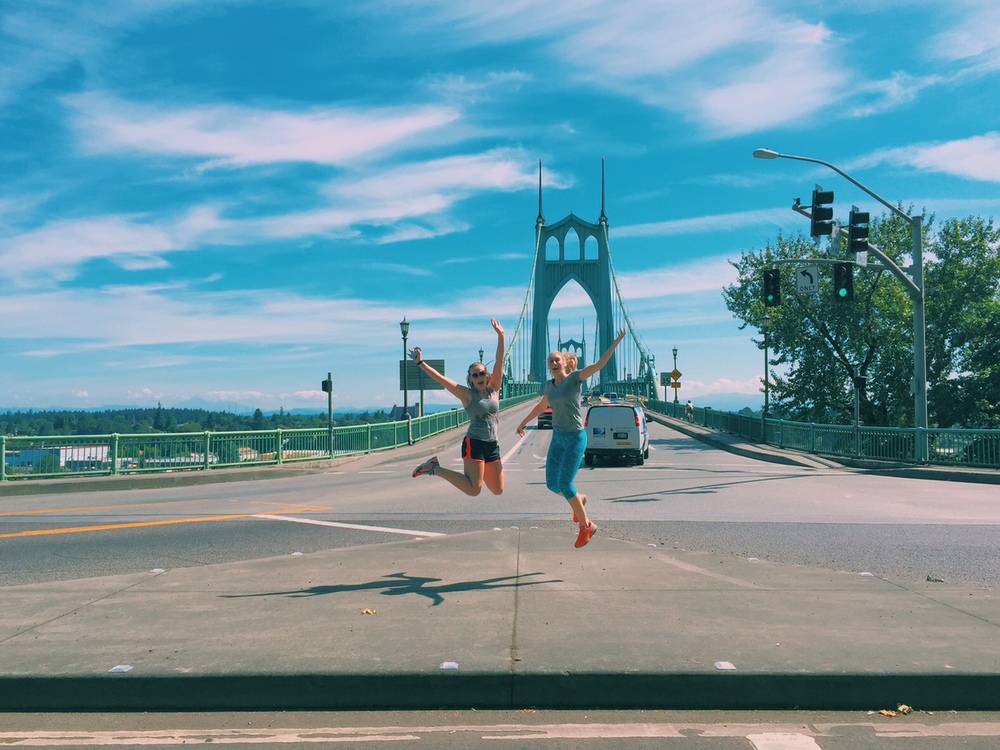 St. Johns Bridge post Ridge trail hike. 
Good Luck Girls! Thank you for choosing Consign Couture to spend your summer at. Love, Tamara