Sustainable Fashion Bloggers and Influencers
Most of us who are fashion lovers have our favorite bloggers and influencers who we love to follow and read. There are bloggers for all kinds of styles and subcultures, and recently there have been a lot of these influencers that are using their platforms to promote how to shop sustainably and fashionably. We're going to highlight some of our favorite sustainability-minded bloggers and influencers, but first, what is the difference between a blogger and influencer?
First, there two terms aren't mutually exclusive. An influencer is someone who has the power to affect the buying choices of a group of people because they have a reputation of knowledge on a certain subject or niche, and have a following. This person can also be a blogger, but doesn't have to be.
They say that with great power comes great responsibility, and this is true. Many bloggers have used their following to promote smart and sustainable shopping, or have gained their following because they promote these things. One influencer we really love at Consign Couture is Whitney Bauck (@unwrinkling) on Instagram. She's an editor at Fashionista and creates great content about living sustainably and how to be sustainable and fashionable. She also posts about sustainable fashion news and is very much in the loop with what's going on in the industry.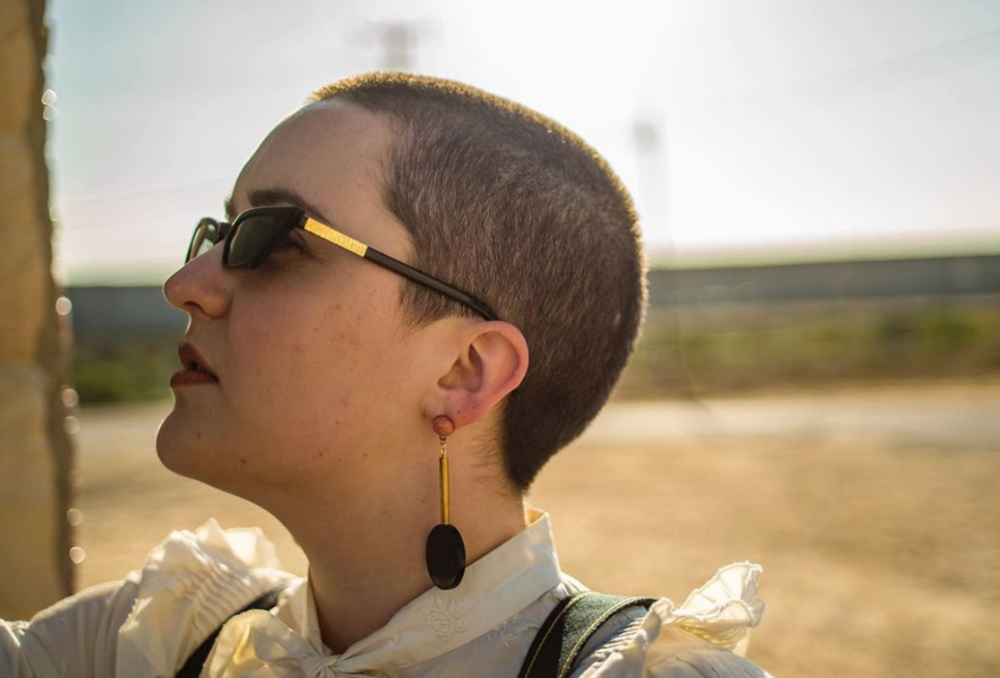 Images via instagram.com/unwrinkling
Another great influencer and author we love at Consign Couture is Elizabeth Cline (@elizabethlcline). She's a journalist and wrote the book "Overdressed: The Shockingly High Cost of Cheap Fashion" which dives into the effects of the fast fashion industry and evaluates wastefulness of that industry. In addition, she has great posts on her Instagram about workers rights and sustainable fashion. Her book is a great read whether you're a sustainable fashion newbie or a tried-and-true sustainability advocate.
Images via instagram.com/elizabethlcline
Mary Alice Duff (@maryalice_duff) is a fashion designer with a focus on ethical fashion with inclusive sizing. Her posts often feature fashion inspo, updates about her fashion line, and some posts about sustainability as well. She's a really great example of sustainability and inclusivity in action with her clothing line that walks the walk and talks the talk. Her styles use fun colors and silhouettes, and she uses models of all shapes and sizes on her website. Plus, she offers styles through a size 4X.
Images via instagram.com/maryalice_duff and alicealexander.co
Alex, a blogger and instragrammer (@distilmystyle) is UK-based and posts great thrift store fashion inspo and sustainability tips. On his blog, he posts about sustainable and ethical men's fashion and other style tips - such as how to wear and take care of linen for men. There aren't nearly as many fashion bloggers for men as there are for women, so it's great to see a men's fashion blogger that is also sustainability-minded.
Images via instagram.com/distilmystyle
But why is it so important that bloggers promote sustainability? Many bloggers and influencers have audiences of thousands, so they have a huge platform that they can use to show just how detrimental the fast fashion industry will be. Many followers of these influencers will take their advice at least into consideration. "Sustainable fashion" can still carry a stereotype of being drab, boring, sack-like clothes, but the truth is there is a ton of great and stylish sustainable clothing options available at a range of price points in a plethora of styles.
For me, I didn't realize just how bad the fast fashion industry was until I saw posts from some bloggers about the facts and statistics of the damages and impacts. We as western consumers really aren't confronted with the impacts of our buying choices. We go into the store, pick out some things, pay, and leave. We don't see the dye runoff from clothing dyes in our rivers. We don't see the wasted fabric on cutting room floors. We don't see the heaps and heaps of thrown-away clothing on a daily basis. Because we're not confronted with the effects of our clothing consumption, sometimes it takes someone else showing us just how bad it is, and influencers have the power to do that.