Shopping sustainably is more important than ever as the effects of climate change are worsening. Here are a few brands that are environmentally-friendly and produce their clothing ethically.
Eileen Fisher: Eileen Fisher is a great example of sustainability and style. They use plenty of organic natural fibers such as cotton and linen, and they use responsible wool (wool that can be traced back to exactly where it comes from. In addition Eileen Fisher is Fair Trade Certified, a certified B-Corp, a member of Social Accountability International since 1997, and all their factories follow SA8000 comprehensive workplace standards. Also, there is Eileen Fisher Renew which takes worn and used Eileen Fisher garments and mends, repairs, remakes, and resells those garments in an effort to create more of a closed-loop system. Eileen Fisher also offers inclusive sizing.


Patagonia: Patagonia has been a long-time leader in sustainability and creating environmentally-friendly products. They're one of the few brands of its size that has been very successful at being sustainable. Patagonia has a Worn Wear site where they take back used Patagonia items and repair and resell them. Plus, Worn Wear offers in-depth guides on how to properly care for Patagonia garments. 1% of their sales goes towards supporting environmental organizations and they donate grants of $2500 to $15,000 to hundreds of causes and grassroots organizations. On Patagonia's website you can see all of their mills, factories, and farms - you can see what is produced at every location and you can read specific information about each location. Very few brands are as transparent as Patagonia. In addition, they are Fair Trade Certified and they keep tabs on what their factories pay their workers to ensure that they're earning a minimum wage, and Patagonia is taking steps to ensure that their workers are paid not only a minimum wage, but a living wage. This is barely scratching the surface of what Patagonia does, and I encourage you to check out their website to see what other great things they're doing.


Reformation: This brand creates quality, trendy clothing while still being sustainability-minded. Reformation releases quarterly sustainability reports and they have a "RefScale" that tracks their environmental impact - it tracks CO2 emissions, water usage, and generated waste, then calculates how Reformation's products help reduce these impacts. A RefScale rating is given to every garment on their website.
Everlane: Everlane focuses on creating classic pieces that will last through many wears. They're transparent about quite a bit of their manufacturing and sustainability efforts - from their factories to cost of labor to production methods. They also donate a portion of their Black Friday profits to better the lives of their factory workers.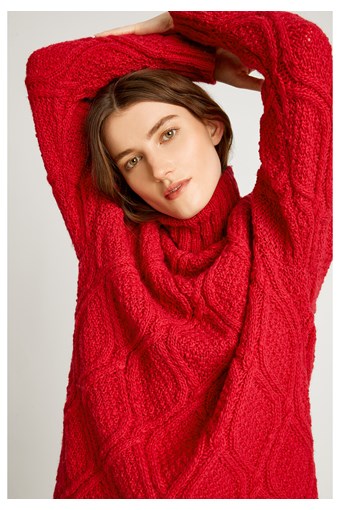 People Tree: This brand creates trendy and quality clothing that is produced and sourced sustainably and ethically. They work with Fair Trade Cotton farmers and uses upwards of 80% organic cotton. In addition, People Tree uses Global Organic Certified Organic Cotton. People Tree also sources their wool from New Zealand which has an Animal Welfare Act which ensures that the animals are treated well. People Tree also is Fair Trade Certified and is accredited by the Soil Association.
Alternative Apparel: This brand focuses on quality basics and knitwear for men and women. 80% of their garments are made with sustainable materials and processes, and all their factories they contract with adhere to Fair Labor Association guidelines and workplace codes of conduct. Also, 88,000 pounds of organic cotton is used in place of standard cotton. In some of Alternative Apparel's garments that include polyester, they use some that is recycled and made from post-consumer water bottles.
Thought Clothing: This brand creates women's and men's clothing that are meant to be worn for years, not just a season. Their mantra is "wear me, love me, mend me, pass me on." Thought Clothing uses a lot of organic bamboo, hemp, cotton, and wool in their garments and they make each piece of each collection in the same place to reduce the environmental impact caused by shipping and transportation. In addition, they founded the Common Objective, which is a non-profit network that champions ethical production.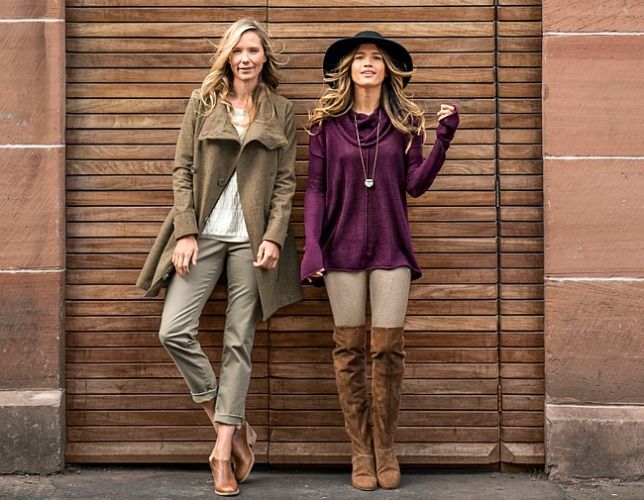 Prana: Prana is a brand that is Fair Trade Certified, uses organic cotton and hemp, and is well known for its athletic wear and knits. They also use recycled wool and responsible down in their garments. Prana was also the first North American apparel brand to be Fair Trade Certified.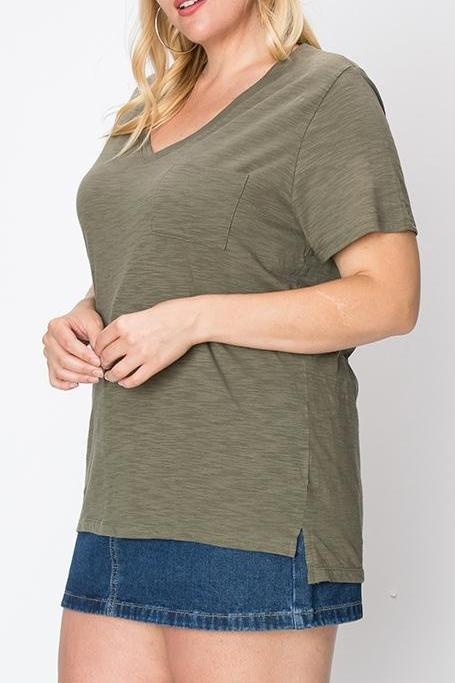 EcoVibe Apparel: This brand is local to Portland, OR and has a store on Alberta Street. They use mainly sustainability-minded materials such as tencel, modal, bamboo, linen, cork, vegan leather, recycled polyester, rayon, and organic cotton. EcoVibe also donates 1% of their profits to 1% For the Planet.