Sometime a Sales Rep Can Turn Into...
Nicole is a 20-something that first came into the shop trying to sell me Comcast internet about 2 years ago. Like all good outside sales reps she kept coming back. After about the 5th time I realized I needed help with social media outfit posts when she was there and asked her to jump in. She was great and asked her to come back the best weekend for an hour or so. She did, and ever since she has been there for me whenever I am short a few hands or need a model form something that has come in. She no longer sells Comcast internet -- she starts a new job Monday as a financial recruiter. 
A couple Q's: 
Where are you from?
Born and raised in Happy Valley, Oregon. Suburbs surrounding Portland, moved to Eugene to attend Lane Community College.
Favorite place to eat?
My new favorite restaurant is El Goucho, the experience is Devine and worth every penny. 
What advice would you give your longer self?
I would have let myself know that others opinions don't matter; its your own that counts. 
Best compliment ever received?
I've always wanted to be trendy and model, but never thought I could. Tamera has probably given me the best compliment by having me in her photos and telling me I was so fun to shoot.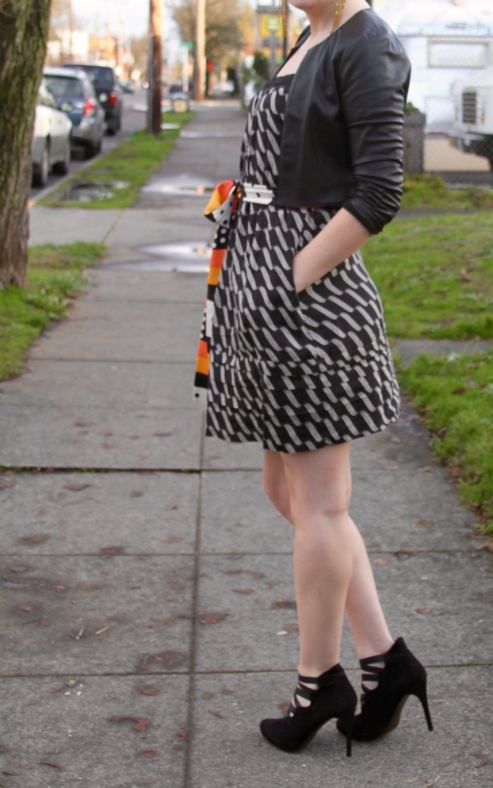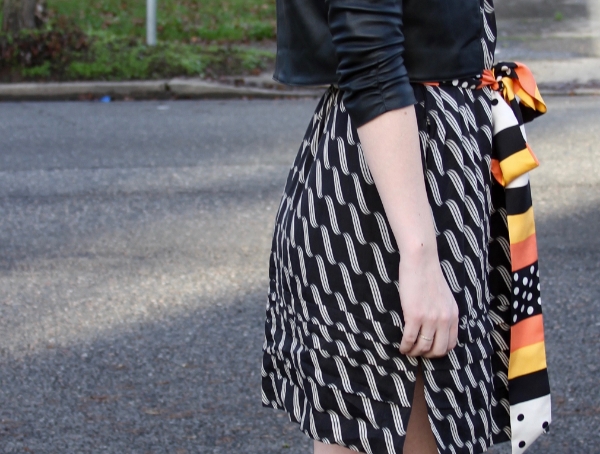 Jacket, size small, paper crown - $44.99. Dress, size 6, Maeve - $47.00. Shoes, size 9, Donald j pilner - $58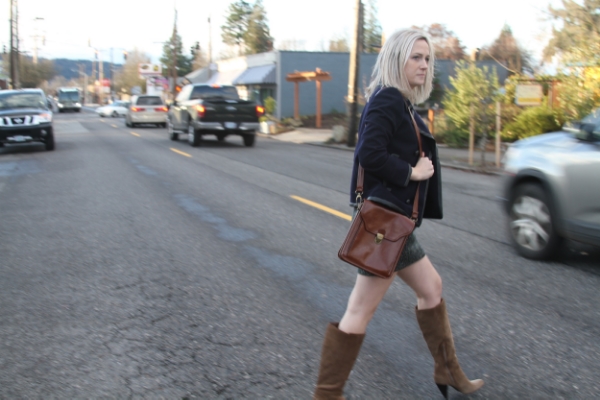 Dress, size 6, J. Crew, $32.00. Jacket, size 6, J. Crew, $44.99 Kristen Elise, $88, purse, maurizio leather, $47.99. Boots, size 10, Jessica Simpson, $38.99
Winter coat, size small, Columbia sportswear, $49.00. Neck sweater/dress, size medium, Romeo & Juliet, $34.99. Black leggings, m. Rena, $35. Boots size 8.5, arturochiang, $60.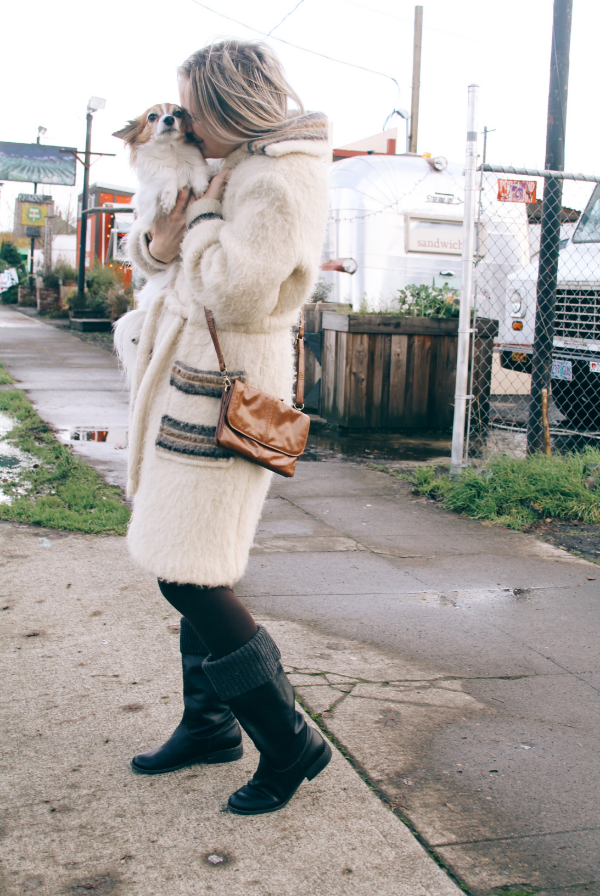 Coat L/XL, made in Iceland $68 Handbag by Latico $34