Shopping Sustainably Online
How we browse and shop for clothing has drastically changed since the invention and widespread use of the internet, and today we have an infinite digital closet at our fingertips. Shopping for clothing online can be overwhelming, with the sheer amount of information and marketing being thrown at you any given time. Whether you're a well seasoned sustainable shopper or you're new to the game, it can help to have some direction of where to look. We've compiled a list of sustainability-minded online brands that we love - and you will too.
Eileen Fisher is a well-known women's brand that boasts a wide array of natural fibers such as linen and wool in classic styles. While some brands may focus more on ethical production or sustainable fibers, Eileen Fisher takes it all into account in their supply chain. Plus, Eileen Fisher has an industry-leading clothing take-back program to create a circular lifecycle for their garments. Eileen Fisher Renew allows customers to send back their garments in any condition in exchange for store credit, and those garments are then mended, repaired, or made into something new completely and resold. This approach helps to deconstruct the "disposable" mindset many of us have about clothing thanks to fast fashion.
Price Range: $$-$$$
Focus: Sustainable fibers, ethical production, circular lifecycle, inclusivity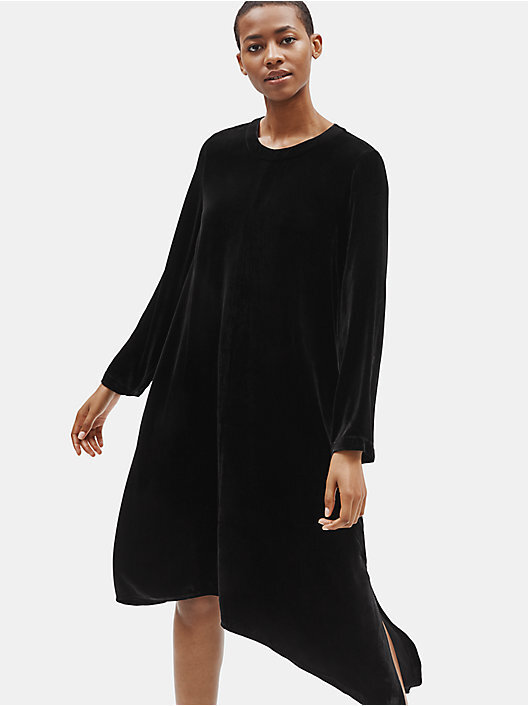 Images courtesy of eileenfisher.com
Reformation has a wide range of trendy styles that are sustainable with style. Reformation's garments come in a range of prints, patterns, silhouettes, and styles. From basic tees to bridal gowns, Reformation does it all. Plus, in the description of every piece on the site, there's information about how much water, CO2, waste is saved by purchasing a Reformation garments vs. a fast fashion one.
Price: $$-$$$
Focus: Sustainable production, ethical manufacturing
Images courtesy of thereformation.com
Based locally in Seattle, Girlfriend Collective is a brand that focuses on sustainable activewear. Their leggings are made from 79% post-consumer recycled water bottles and they're never see-through. They also offer tops and bras with some of the most inclusive sizing in activewear. Plus, they only contract with ethical factories that never exploit workers.
Price: $$
Focus: Recycled fibers, activewear, ethical manufacturing
Images courtesy of girlfriend.com
Patagonia is an industry leader in sustainability and sets high standards for the sustainable fashion movement. One thing that sets them apart from the pack is their radical transparency. All of their factories, farms, and mills can be viewed on their website, and any cutting edge sustainability practices they innovate are openly shared so that others in the industry can adopt them. Patagonia also has a take-back program similar to Eileen Fisher Renew called Worn Wear. In addition, Patagonia uses many recycled fibers and materials such as down, cotton, polyester, and nylon. Patagonia offers sustainable styles in women's, men's, and kid's.
Price: $$-$$$
Focus: Recycled fibers, sustainable outerwear and activewear, ethical manufacturing, circular fashion
Images courtesy of patagonia.com
Everlane offers classic and quality styles for men and women, including shoes and accessories. If you check out their website, you can find an interactive map that lets you check out all of the factories that produce Everlane garments. Plus, they are completely transparent about how much their clothing costs to produce, from start to finish. Everlane also offers "choose what you pay" sales where you can choose from one of thee price points, with an explanation for each describing what each price will fund.
Price: $$
Focus: Classic styles that last, natural fibers, great denim, ethical manufacturing
Images courtesy of everlane.com
Ace & Jig is a Brooklyn and Portland based sustainability-minded women's brand with a focus on textiles. They design and create all of their textiles in partnership with expert weavers in India to create beautiful and well-made garments. All of the pieces are made from 100% cotton and are yarn-dyed to create beautiful hues and shades. Plus, Ace & Jig offers inclusive sizing in many fun and interesting styles.
Price: $$$
Focus: Sustainable textiles, natural dyeing, ethical manufacturing, natural fibers
Images courtesy of aceandjig.com
Sustainable fashion can be hard to find at the luxury/designer price point, but Stella McCartney has been an industry innovator. On their website, you can see how they measure their environmental footprint through the Environmental Profit and Loss tool, and you can see where all of their fibers come from. In addition, Stella McCartney is completely cruelty-free and their luxury handbags and accessories are made from top-notch vegan alternatives.
Price: $$$$
Focus: Sustainable fibers, transparency, animal rights, sustainable luxury
Images courtesy of stellamccartney.com
Mara Hoffman is another designer brand leading the charge for sustainable fashion. Their website shows an array of resources and information about their manufacturing, sourcing, and production, and they show their guidelines to ensure that their factories don't exploit workers. Free flowing and inclusive, Mara Hoffman combines effortless style with effective practices.
Price: $$$-$$$$
Focus: Inclusivity, ethical manufacturing, natural and regenerated fibers
Images courtesy of marahoffman.com
Started in locally in Portland, Nau has been innovative and progressive since its inception here in the Pacific Northwest. With a focus on performance wear and outerwear. Nau takes pride in being both eco-friendly and high-tech, as well as their refusal to compromise their core values and beliefs.
Price: $$-$$$
Focus: sustainable performance wear, high tech textiles, giving back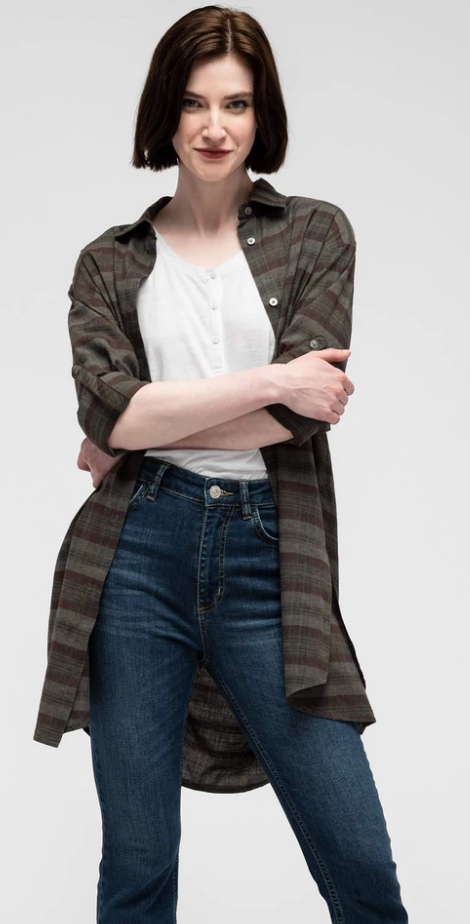 Images courtesy of nau.com