Q + A with Coral Story Beauty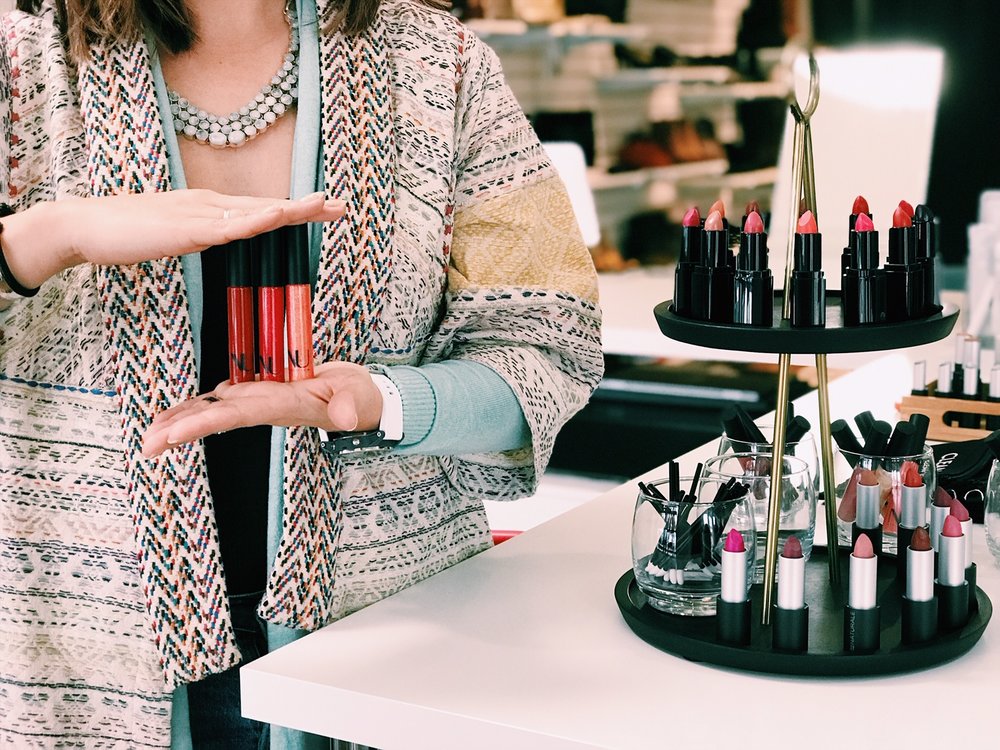 We asked Morning Dove the founder of Coral Story Beauty some questions about her new store inside Consign Couture Lake Oswego:
As a young girl I grew up in Montana with my mom, 4 sisters, and a brother. From an early age we were not allowed soda or candy, but fruit, veggies, and water. It wasn't until my college years that I finally indulged in everything. Diet Coke was my best friend for a long time! After having my son in my early 30s, going through a few health scares and dealing with poor skin in general, I finally woke up to those early teachings of my mom who said, "It matters what you put in your body as much as what you put on your body." Along with cleaning up my diet, I decided it was time to make the switch from conventional toxic makeup and skincare to clean and/or organic beauty products. Not only does my skin look the best but I also feel the best!
1. what types of products are you going to be selling?
Natural & Organic makeup and skincare mostly, with special seasonal items here and there. Our current lines are Hynt Beauty, Nu Evolution, Au Naturale, Lily Lolo, Battington Beauty, and Maya Chia.
2. where did you find the lines for Coral Story Beauty?
My own personal experience and research, with some help from a few of my favorite green beauty bloggers. There isn't a brand in the store that doesn't have a product in my daily rotation.
3. Where did you get the inspiration and idea to start CSB?
Online shopping for makeup can be very difficult to match your skin and I was having a hard time finding things locally. I have worked in retail for many years and have always wanted to start my own business, so doing just that with an idea I'm so passionate about made a lot of sense.
6. Will you have an online store?
Further down the road, yes, but right now we want to celebrate being a brick & mortar. Makeup and skincare is so personal that we really want to be able to spend face-to-face time with our customers and the community.
7. What do you want people to know about your brand?
Coral Story Beauty is a woman & minority owned business. We are open to everyone and want a space to help and educate people on their beauty journeys.
8. Will people be able to get makeovers at CSB?
Yes! We offer services for mini makeovers, color-matching, and going thru the existing products you currently have & thoughtfully switching what you can. We can do event makeup too!
9. What are your 5 MUST have beauty products?
Moisturizer/Sunscreen
Bronzer
Mascara
Under eye concealer
Lip gloss
10. Tell us more about YOU!?
My husband and I are originally from Montana, we have been together for 14yrs, and have a 5yr old son. We have two persian cats. I am a member of the Fort Peck Assiniboine and Sioux Tribes in Montana. I am also a certified Personal Trainer and have taught classes for Baby Boot Camp SW Portland & Wilsonville. I enjoy reading books, playing with my family, working out, running, shopping, and going to Blazer games.
Be sure to join us SMALL BUSINESS SATURDAY to celebrate our Consign Couture Lake Oswego + Coral Story Beauty Grand Opening on 11/24 10a-7p. RSVP HERE