One of my favorite things about having a shop in a little community like St. Johns is how easy it is to shop within it for most things I need. Barrique Barrel is the cutest little bottle shop that focuses on bottles of wine under $20. I used to come in and if Lisa, the owner, wasn't in I would smile at her shopgirl Bryce and walk away. Well, not really but it was a little bit like that. Over the past 2 years its hard not to fall in love with Bryce. Her awkwardness is beyond charming and she makes the shop so fun to spend time in!
Last Sunday I asked her to model some new clothing we got in the shop and she was so fun and completely willing to put on anything i handed to her. Here's the outfit that was my favorite look on her and you can look at our insta @consigncouture or the front page of our website to see other looks Bryce modeled. 
I asked her a few questions while we hung out:
How long have you worked at Barrique Barrel?
2 years
What is your favorite beer?
The Duchesse de Bourgogne, a lovely Flemish sour. 
What have you learned working at a bottle shop?
I have learned so much under the tutelage of my fearless leader, Lisa. She has taught me that roses are every bit as delicious as a great bottle of red and that Beyonce can make every day feel like Friday. 
What are you studying at PSU?
Geology- science rocks!
If you could wear anything all day every day what would it be?
My black, flowy, long sleeved romper.
What is your favorite thing to do in the Pacific NW?
Backpacking into the mountains and singing like Maria Von Trapp.
What is your favorite restaurant in Portland?
I love brunch at Authentica. I could never replicate their sauces in a million years and its nice to see breakfast offerings outside french toast and omelettes. The staff is really kind and attentive.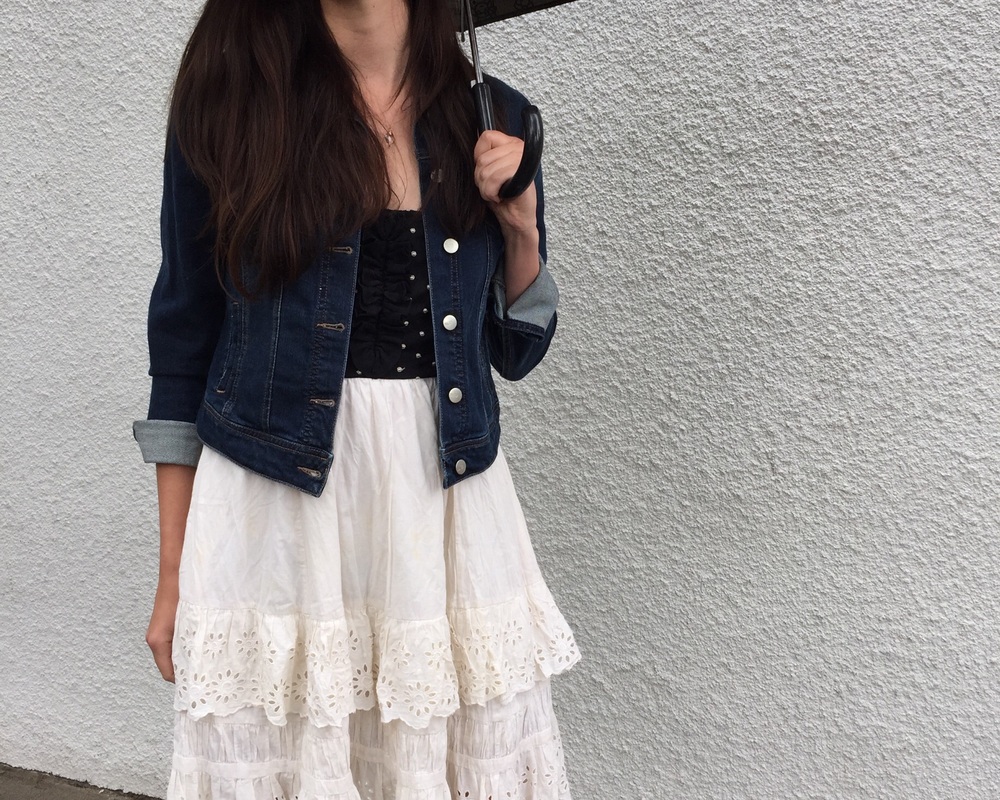 Jacket by Walter Denim (s) $24.99, Dress by Anthropologie (4) 24.99 and booties by Franco Sarto (10) $29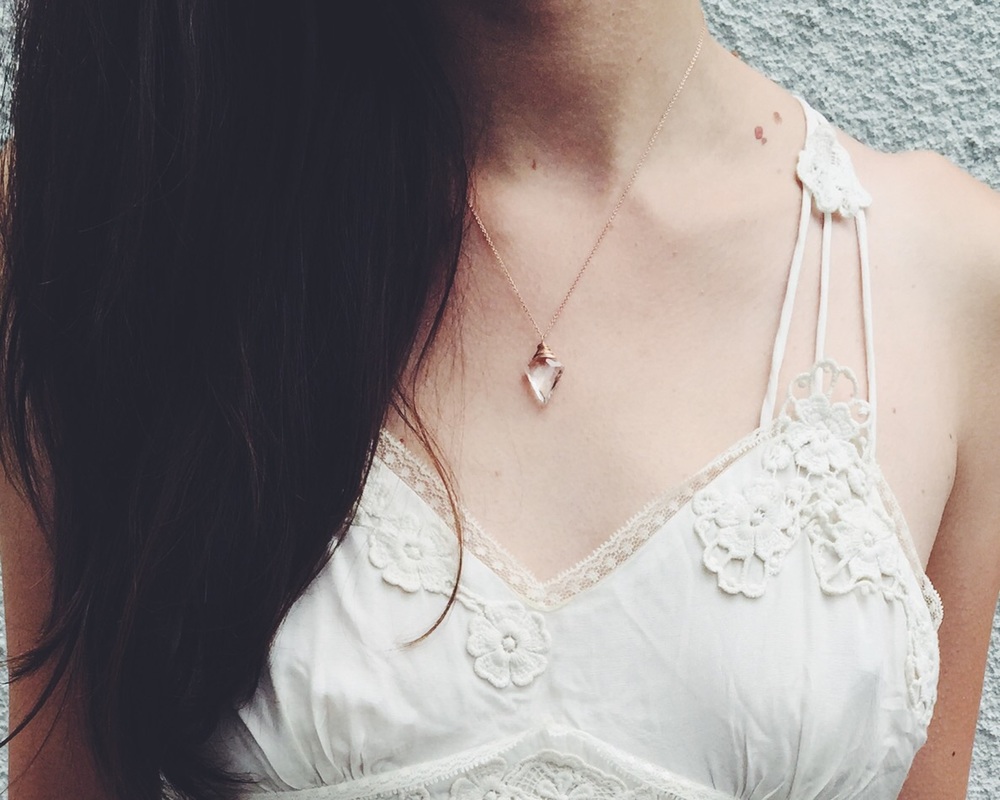 Necklace by Saressa Designs 14K rose gold fill with quartz $48 paid with a Free People cami (2) $24