Designers we love and some cliff notes on them and their backgrounds:

Dries Van Noten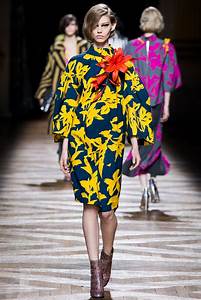 Dries Van Noten is a Belgian fashion designer who grew up around fashion - his father owned a menswear shop and his grandfather was a tailor. Van Noten graduated from Antwerp Academy in 1980. Soon, his designs gained popularity and made their way to the United States.
Van Noten's designs are described as "eccentric" and unique. Their designs feature lots of color, interesting style lines, and much attention to detail. Something interesting about this brand is that unlike most other design houses, Dries Van Noten does only ready to wear items, not haute couture. They are based out of Antwerp, and they create four new collections every year: summer and winter, men's and women's. Dries Van Noten is well known for creating well-made designs with a unique twist, which is what makes his designs desirable. Also, his designs tend to be slightly less expensive than his luxury counterparts, such as Gucci and LV.
Yves St. Laurent
Yves Saint Laurent got his start in fashion by designing dresses for his mother and sisters in his early teens. A few years later he began attending the Chambre Syndicale de la Haute Couture in Paris where his designs were quickly noticed. He went on to study under Christian Dior where his designs gained even more notice. Saint Laurent worked his way up through the Dior fashion house, and when Christian Dior died suddenly of a heart attack, Saint Laurent found himself as the head designer of the Dior house at age 21.
His spring 1958 collection was very well received and saved the Dior house from devastating financial ruin. His designs were inspired by Dior's New Look which catapulted him into stardom with his Trapeze Dress design. In the 60's, Saint Laurent and his partner Pierre Berge started their own fashion house - YSL. It was during this time that he created perhaps one of his most famous designs - the Mondrian dress, inspired by artist Piet Mondrian's abstract paintings. Another style that Saint Laurent  is known for is the Beatnik look of the 60's, specifically the women's tuxedo jacket he called "Le Smoking."
Saint Laurent was the first French haute couture house to launch a pret-a-porter (ready to wear) line. This turned out to be a good choice for him as his ready to wear line made much more profit than his couture line.
Saint Laurent is a highly revered fashion designer whose fashion house, YSL, is still creating new designs today. His brand is very luxurious and high quality, with a women's suit jacket selling for about $4,000 on his website. YSL has been known for creating innovative, high-quality designs and Saint Laurent's legacy lives on through his fashion house.
Gucci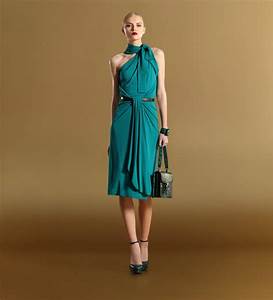 Founded by Guccio Gucci in 1921 in Florence, Italy, Gucci has been a long-standing luxury brand. Guccio Gucci got his start by designing handbags and saddlebags after being inspired by luxury luggage he encountered while working in a hotel. His shop soon had a reputation for being the highest quality, and began to expand. He opened shops across Europe and in the United states, and sold luxury leather goods, shoes, his iconic loafer, and some garments as well. Gucci expanded his company into New York City, where jetsetters from around the globe established his brand as a status symbol - something that still holds true today.
Gucci still lives up to the standard of using only the highest quality leather, and many of their iconic styles are made of leather; such as their loafers and belts. The Gucci couture house is still based in Florence, Italy to this day, and is able to thrive as a high-end luxurious brand because the "status symbol" reputation of Gucci still lives on as it did in the early 1900s.
Prada



Prada was started in 1913 by Mario Prada in Italy as a fine leather goods shop. Its reputation for quality grew throughout the 20th century, and by the 1990s, Prada was known as a luxury status symbol. Prada's originality set the brand apart from the pack, and helped the brand gain popularity. Also in the late 1980's/early 1990s, Prada launched its brand Miu Miu that is geared towards younger customers and launched its ready to wear lines.
Prada's success and profits have only increased, and Prada is well-known for bags and accessories, as well as its runway looks. Prada also creates shoes, sunglasses, and perfumes.

Louis Vuitton

Louis Vuitton was founded in 1854 in Paris by Louis Vuitton himself. He started out by making practical trunks that were lightweight and airtight that could be stacked. Prior to this, most trunks had rounded tops and were unable to be stacked. In the decades following the success of LV's trunks, the brand expanded into other types of goods such as totes and bags that featured the LV monogram logo.
LV stuck mostly to creating bags and other fine leather goods, but now sells ready-to-wear lines, fragrances, shoes, jewelry, and accessories in addition to their bags and leather goods. LV still creates bags with their iconic LV symbol which is very popular, and has stood the test of time. Louis Vuitton also offers bags in exotic leathers that sell for upwards of $20,000.



Stella McCartney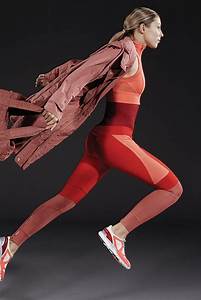 Stella McCartney is the daughter of Paul McCartney, and is known for her designs that use vegetarian alternatives instead of fur and leather. McCartney designed her first jacket at age 13, and in the years following studied under well-known designers such as Christian Lacroix and graduation from Central St. Martin's University. She started her fashion house in 2001, and now there are 17 Stella McCartney stores worldwide.
Stella McCartney is known for her women's ready to wear line, but also offers handbags, shoes, lingerie, swimwear, and accessories. She is also known for her collaboration with Adidas where she produced various athletic and athleisure garments in conjunction with Adidas.



Louboutin



Christian Louboutin started his career freelancing for various fashion houses, but eventually opened up his own shoe salon in Paris where he found favor among celebrity clientele, and the brand has only grown from there. Louboutin has perhaps one of the most recognizable fashion signatures in the industry. The trademark red soles of his shoes are iconic and are a symbol of luxury and wealth.



Chloe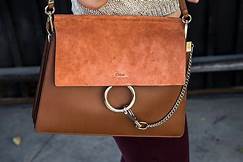 Chloé was started in 1952 by Gaby Aghion in Paris, France. The brand is known for creating feminine,  romantic styles. Chloé has always been an innovative brand - they were the first to introduce luxury ready to wear styles, and was the first to integrate a mobile-friendly website and livestream a runway show. The brand has also released additional collections - See by Chloé for younger women, and a girls line. In the 1970's Karl Lagerfeld was Chloé's sole designer, and created soft, feminine silk dresses.
In the 2000's Chloé expanded into accessories, shoes, and bags with many young British designers taking over as Creative Director; including Stella McCartney. Chloé only creates women's items and has not expanded into menswear. Also, the brand is known for their horse-print items.

Dolce & Gabbana
Dolce & Gabbana was started by Domenico Dolce and Stefano Gabbana in Legnano, Italy in 1985, much later than many of D&G's competitors. The duo got their start by designing a women's line in Milan Fashion Week among some other up-and-coming designers. Later, they opened a store in Italy and gained recognition for their fourth collection which was inspired by 1940's Italian cinema. The Sicilian Dress, which was a piece from that collection, was a huge success and D&G is still known for that dress today.
Now, D&G has expanded into menswear, children's wear, accessories, fragrance, and more.


Emilio Pucci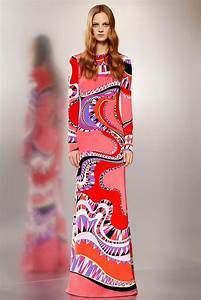 Emilio Pucci was born into an Italian noble family in the early 1900's, but he actually has some roots in Portland. After he was cut off financially from his family, he offered to design Reed College's ski uniforms in exchange for tuition - and he did. With the help of local White Stag, Pucci produced all of the new ski uniforms for Reed. Pucci's designs gained more prominent recognition when one of his women's ski wear designs was photographed and featured in Harper's Bazaar. Not long after, Pucci set up his own haute couture house on the Isle of Capri.
Pucci is known for his use of bright colors and bold patterns - his blouses and wrinkle-free silk skirts were very popular among his customers. Soon, Pucci was recognized on the international level, winning various design awards such as the Neiman Marcus Award. He was then thrust even further into popularity when Marilyn Monroe became a fan of his in the 1960s. To this day, the Emilio Pucci design house carries on the tradition of bold colors and patterns, and still creates skiwear.

Written by Krista Sanford, our St. Johns shopgirl, who is studying apparel design at the Art Institute with a focus on sustainability. Her final project for her draping class is shown below.
Krista just finished her final project for her draping class its pictured above.